SludgeHammer® Septic Services
Septic systems, by design, have a limited lifespan. Over time, the soil can become clogged with years of organic waste, making it difficult for the system to filter and distribute wastewater effectively. That's why we've partnered with SludgeHammer® to offer an eco-friendly solution to this problem. Rather than facing the expensive and time-consuming process of replacing your entire wastewater treatment system, SludgeHammer® offers cost-effective, low maintenance, and sustainable equipment that can help prolong the lifespan of your septic system. Don't let a failing septic system drain your finances–consider SludgeHammer® certified products for a more sustainable and affordable solution.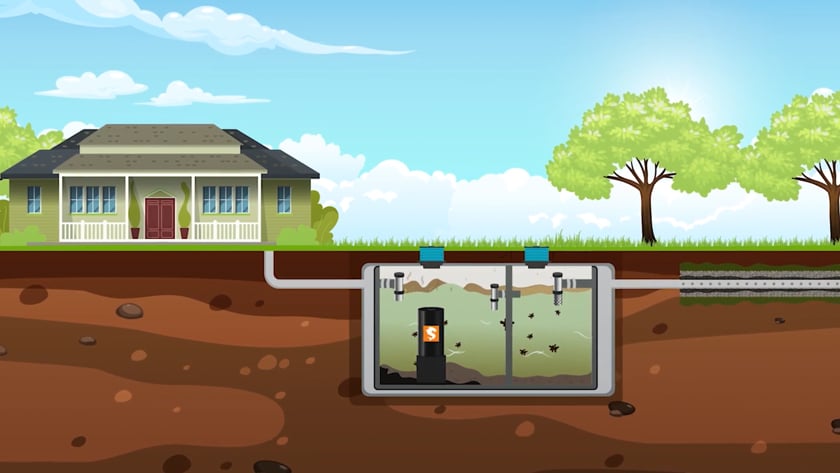 THE DROST DIFFERENCE
How It Works
Using the equivalent energy of just one lightbulb, SludgeHammer® aerates, circulates, and inoculates your entire septic tank with naturally-sourced bacteria, virtually eliminating the need for septic pumping and restoring your existing septic field to like-new conditions. This system upgrade is an eco-friendly solution for both residential and commercial spaces, benefiting our local lakes and your own backyard.
Drost is certified to install SludgeHammer® equipment in new and most existing septic systems. Contact us today to learn more about how we can help you protect what's important, both now and for years to come.
Contact Us
Thank you for your interest in Drost's Septic Services. We would love to talk with you about installing a SludgeHammer system.
We will use the information you provide to contact you in regards to Drost Landscape Service and it will not be shared with any third parties.